Exciting New Partnership Kicks Off In Style
Sports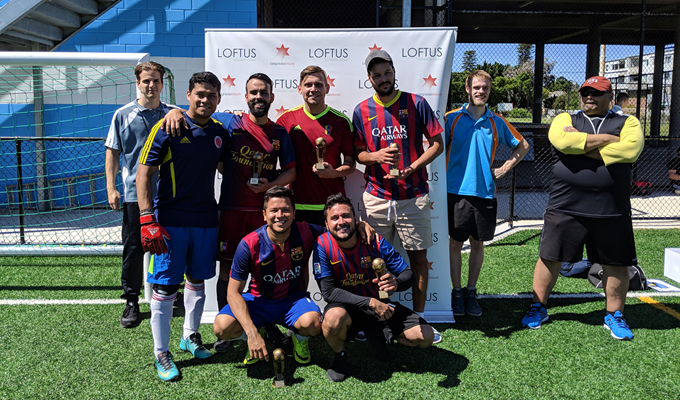 Belgravia Leisure is proud to announce an exciting new partnership with the Perth Soccer Club to manage competitions at their redeveloped Dorrien Gardens facility in West Perth.

To commemorate the launch of the new facility, a free community futsal tournament was held across three of the four state of the art turf pitches, while the fourth pitch was utilised for free junior coaching clinics. Over thirty players participated in the tournament, with the winning team Dream Team, saying that the facility was one of the best they'd ever played at.

Belgravia Leisure spokesman Mo Talemaitoga said: "Hosting community events like this is a great way to bring people together through the medium of sport. We've had 21 year olds playing against 50 year olds, along with a team of players who recently emigrated from South America.
​
"We see this as a great way to break down barriers and connect our community to leisure".

One of the largest leisure management groups in Australia, Belgravia Leisure partners with local councils across the country and in New Zealand, to deliver services for their constituents. Belgravia Leisure and Perth Soccer Club will be running futsal competitions at Dorrien Gardens on Monday nights.
For more information, contact Mo on 9227 6256 or