Begin Program
Welcome to our Begin Program

Getting started at a fitness club can be a daunting experience and here at Loftus Recreation Centre we want to ensure you feel as comfortable as possible. We are here to support you and set you on the path for success to achieve your goals. Our qualified and experienced Fitness Professionals will be here to help you stay motivated, provide advice, and regularly check-in so you are gaining the most from your Health, Fitness and Wellbeing journey with us.

Begin is completely FREE to full access members

Best value services for our new and existing full access members

Ongoing support to achieve your goals and see results sooner

Look and feel your best with Begin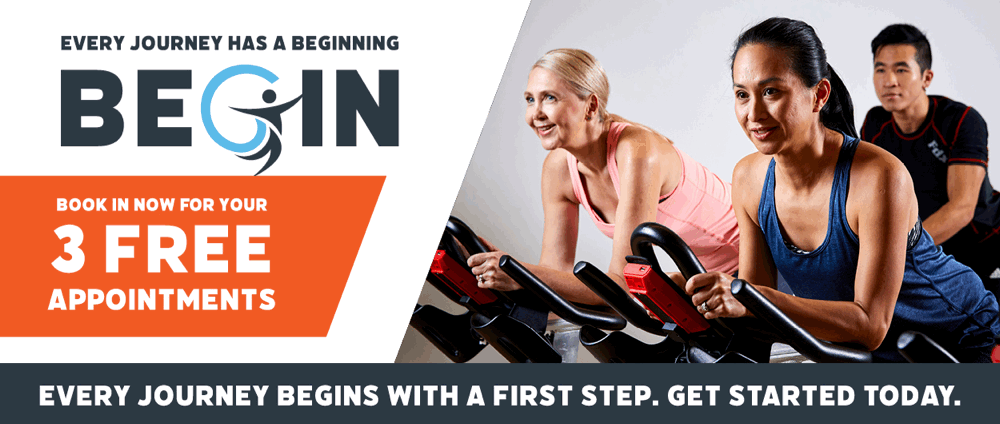 Your First 30 Days
Three complimentary appointments
Appointment 1 - Beginning
From the Beginning we will take the time to understand your goals, your motivations and your reasons to change. We will build a baseline to measure and map your progress and develop a personalised gym program designed and demonstrated to you.
Appointment 2 - Check-In
Your Check-In is the appointment which will take place approximately two weeks after your Beginning appointment. Here, we will focus on how you are finding your personalised program and where we can make any changes.
Appointment 3 - Benefits
In your third appointment, we will re-visit your Beginning baseline markers and review how we have progressed in the initial 30 days and the Benefits you have gained. This is a great time to keep things going, or add some variety into your program.