Floreat Athena Powers On
Sports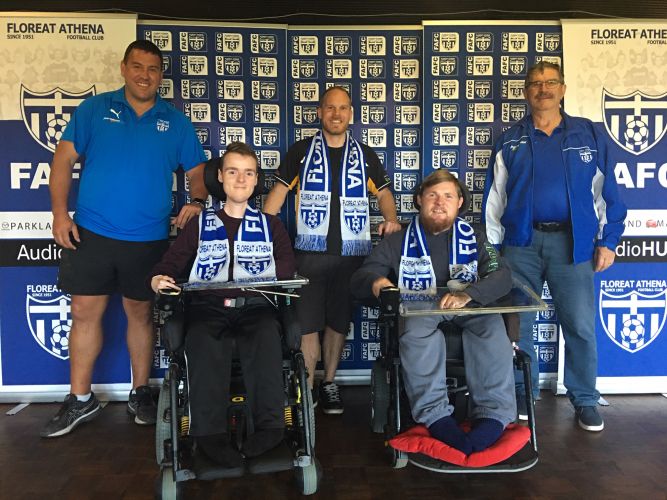 Floreat Athena Football Club is helping to expand WA's Powerchair Football league.
The Mt Hawthorn-based club will form a team to play in the 2020 season of the competition, which is played at Loftus Recreation Centre in Leederville.
Powerchair football is a modified version of soccer played by people who rely on electric wheelchairs for daily mobility.
WA Powerchair Football Association coach Justin Lattaway said the chairs used were "insane".
"They're quick, they spin really fast and these boys don't have so much strength, so they have to get their hands strapped down and harnessed in there because of the G-force that's involved," he said.
"So yeah there is a bit of rumble and tumble."
The non-contact, tactical sport sees players using foot guards attached to their wheelchairs to push, hit and spin kick the ball.
It was played in France in the 1970s before starting in Australia in 2011 and in 2017, Australia finished fourth in the World Cup competition.
Dylan Needham has been playing the sport for the past five years and said it allowed people to compete on an even playing field no matter their disability.